How do traditions start? The first time around the event has to be memorable enough to want to do it again. The next time it should be as good if not better than the first. By this logic, it seems that the city of St. James might have a new summer tradition in the works. The Vacuum Museum's 2014 "Scoops and a Movie" event was an even bigger success than last year's event with over 250 people in attendance.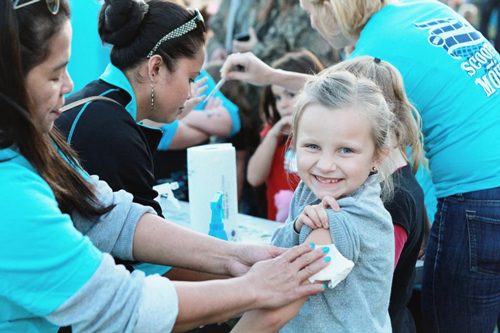 The first "Scoops and a Movie" event in 2013 represented an amped up anniversary celebration that was once a simple ice cream social. According to Vacuum Cleaner Museum representatives, this year's event was a little more than an anniversary party.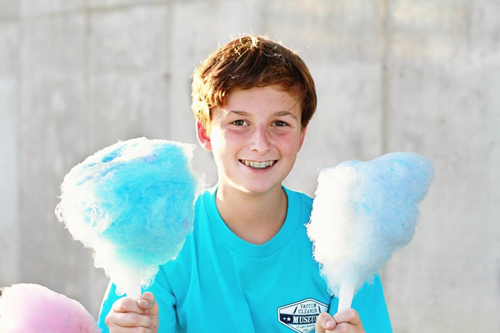 "The St. James community has long supported the Vacuum Cleaner Museum. Many people actually work in the factory above the museum, and others bring friends and family to visit, too," Nancy Montgomery, Human Resource Director at Tacony Manufacturing, said. "Scoops and a Movie is both a celebration of our museum anniversary and a celebration of the people of St. James. We can't thank them enough for their continuous support."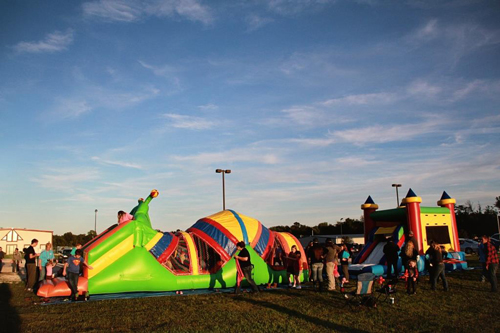 The event kicked off with free snacks including Ruby's ice cream, two bounce houses, balloon animals, and a temporary tattoo station. In the midst of all the snack eating and bouncing, Vacuum Cleaner Museum curator, Tom Gasko, gave tours to new visitors. The museum was full of enthusiastic "vac heads" all night. Additionally, Relay for Life had a booth set up and raised over $200 through hot dog and water sales.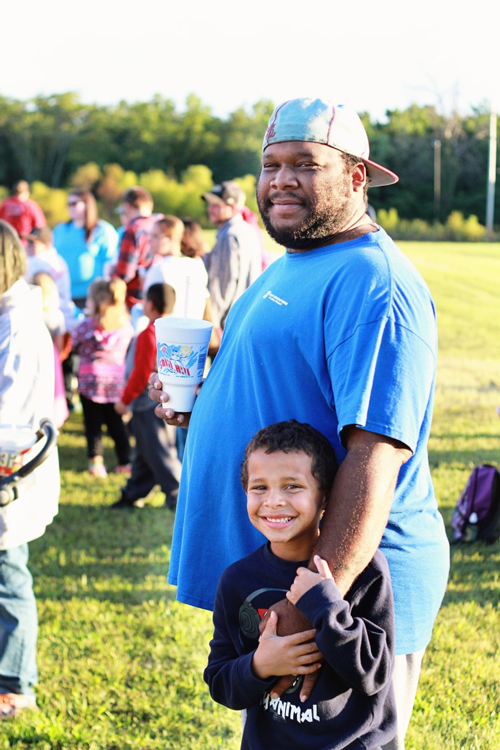 |Once the movie started on the jumbo screen, things calmed down a bit, but as soon as it was over attendees were in for one more special treat. "Scoops and a Movie" concluded with a fireworks show that many attendees said rivaled the local 4th of July shows. Overall, the event was a success, and the Vacuum Cleaner Museum has every intention of making "Scoops and a Movie" a lasting St. James tradition.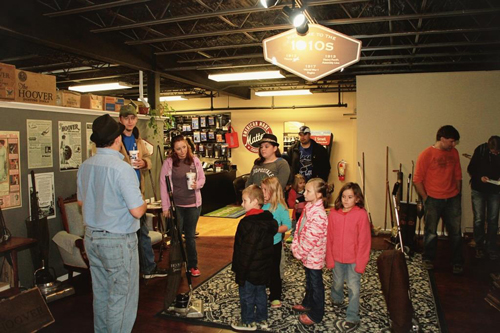 The Vacuum Cleaner Museum is free to the public and brings in thousands of visitors a year. It is located at #3 Industrial Drive, St. James, Missouri 65559. Follow the Vacuum Museum on Facebook for future event updates. www.facebook.com/vacuummuseum
About the Vacuum Cleaner Museum and Factory Outlet
The Vacuum Cleaner Museum and Factory Outlet is open and free to the public Monday through Saturday from 9 a.m. to 5 p.m. excluding holidays. The museum is located just off Hwy. 44 at exit 195, at #3 Industrial Drive, St. James, MO 65559. For more information, visit www.vacuummuseum.com or call 1-866-444-9004.
Tacony Corporation

If you'd like to know more about us, check out our brochure, learn more about our products and services, or have a look inside our company.